We've just spent two weeks in Taipei and it was amazing. We're in love and we want you to fall in love with Taiwan too. Here's 10 reasons why you should book your flight today!
The beautiful, kind people
Every single interaction and experience with the Taiwanese people in Taipei was wonderful. Each train ride we were offered seats, we were asked if we needed help when checking our map and people even walked us to our destination – one lady took us all the way to the bus station when we were doing a reccy the night before our trip to the airport. They are sweet, calm, caring people with lots of smiles for Em and me. What an impact friendliness and caring makes on a visit! We truly heart the Taipei people.
Anxiety-free travel
Taipi breaks the stereotype of the busy, chaotic Asian city. It is so calm. Everyone walks at a nice calm pace, people talk softly and respectfully. I did not see one child acting out or running around in public (other than my own) and there's no yelling (apart from me yelling at Em). Even the traffic is calm – no horns or screeching brakes or road rage. The pace is slow and easy. Even when the train is approaching the station there's no chaos, instead, instrumental music starts up to alert you. And the trains are so frequent that if you miss one there's another in a few minutes.
Fabulous for kids
Emmie had such a fabulous time. Taipei is so safe I didn't have to clutch at her or be that clingy overprotective mum. She had freedom and she loved it. One of the things she adored was the stamps – most attractions and sights will have rubber stamps and ink pads so make sure your kids have a blank paged notebook with them wherever they go.  There are so many parks for kids to run around in, play areas and everything is so child friendly – like fish-feeding at Chang Kai Shek park. They really love children in Taiwan and it shows in how the city is set up to make sure kids are catered for.
The super easy metro
I love this metro. It's broken into a series of coloured lines that connect at numerous junctions,making it so easy to get around the city. It's cheap to travel, and kids five and under are free. Trains are so frequent there is never any need to rush and you can just rock up to the station and your train will arrive in a few minutes. The metro takes you everywhere you need to go, and the few buses we took were also on time and efficient. I bought a five day pass for unlimited bus and metro when we first arrived and then we just paid by the trip which was around 20TD per ride (about 80c AUD). You can also buy an easy card which is a card you top up with funds and use for metro, bus, you bikes (see below) and attractions like the Taipei Zoo.
The toilets & breast feeding rooms + wheelchair/mobility access
Super clean and well presented toilets and breastfeeding/family rooms are everywhere. Our favourites were in the metro – you can read all about them here! Everything is also geared for wheelchair and mobility access – from trains to gondolas and footpaths which are wide and smooth, and offer priority access.
The incredible city
The city is unreal! It starts early and finishes late. You can grab food from 7am and visit the day markets for fruit and vegetables and visit the night markets from around 5pm to midnight for cheap and tasty street food. There is so much to see and do from museums and galleries, to incredibly beautiful temples where dedicated Buddhists offers prayers and devotion to their gods. There are flower markets, fun parks, food courts, parks, hikes, food markets, shopping malls, the Taipei zoo and gondola…enough to keep you full of awesome things to do for at least a week.
Nature on your doorstep
Elephant Mountain (the main story pic) is a wonderful trek up the mountain for fabulous views across the city and over to Taipei 101. To get to the mountain it's a nice walk from Xiangshan station on the red line through Xiangshan park and then the ascent begins. You can walk from Taipei 101 or grab a you bike and cycle. It's a lot of stairs but totally doable – Em and I did it in thongs and we were fine. There are lots of lovely nature walks and day trips out of the city for hiking and enjoying the outdoors. We also went to Beitou for the hot springs which was incredible. We used the public baths, with pools up to 50 degrees and we booked 90 minutes in a hotel spa room for private spa action – amazing!
Awesome food
Taipei is full of fabulous food, from traditional night market street food, to modern restaurants, coffee shops, Din Tai Fung and patisseries. Everything is done so well, every meal we had was delicious. To try out local food we recommend Taipei Eats for a walking tour of the city with stops at its most delicious traditional restaurants. A delicacy is stinky tofu which you'll get to try on this tour…it's an experience for sure.
You bikes
We didn't use these bikes but if your family can all ride then go for it. It's a share bike program across the city where you use bikes to go from one place to the next, leaving the bike at your destination for someone else to use or keeping it for the return journey. You can buy an easy card which lets you use train, bus, bikes and other attractions. So many people ride around the city each day on these bikes – such a great way to get around and so healthy and good for the environment.
It's so safe
Traveling around by myself with Emmie I felt safe the whole time. I was calm, I was relaxed, I felt I could trust the people knew they would help me if I needed it. It really was a brilliant experience and I hope you will visit and enjoy it as much as we did.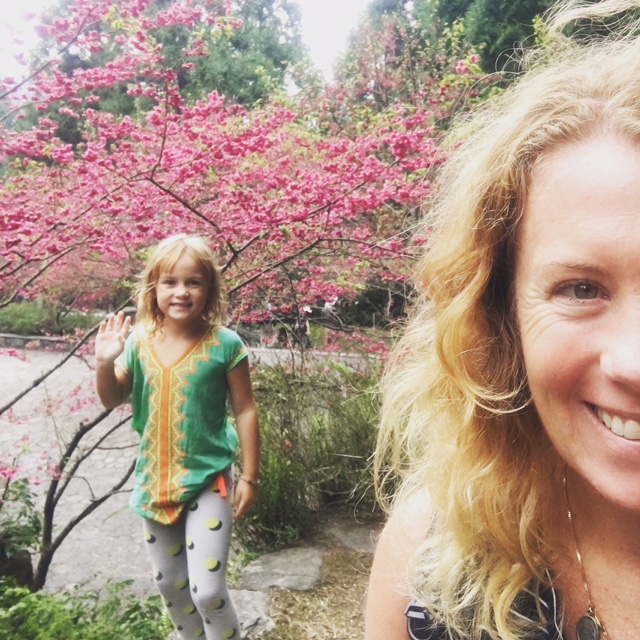 A full itinerary of activities to come!