Kristie Murray is a travel writer and blogger based between Sydney, Australia and Thulusdhoo Island in the Maldives. Her blog, you.theworld.wandering is travel focused with a fusion of surf culture and fashion. Kristie reviews luxury properties and surfs exotic locations around the globe, whilst inspiring people to travel, seek happiness and live the life they dream of.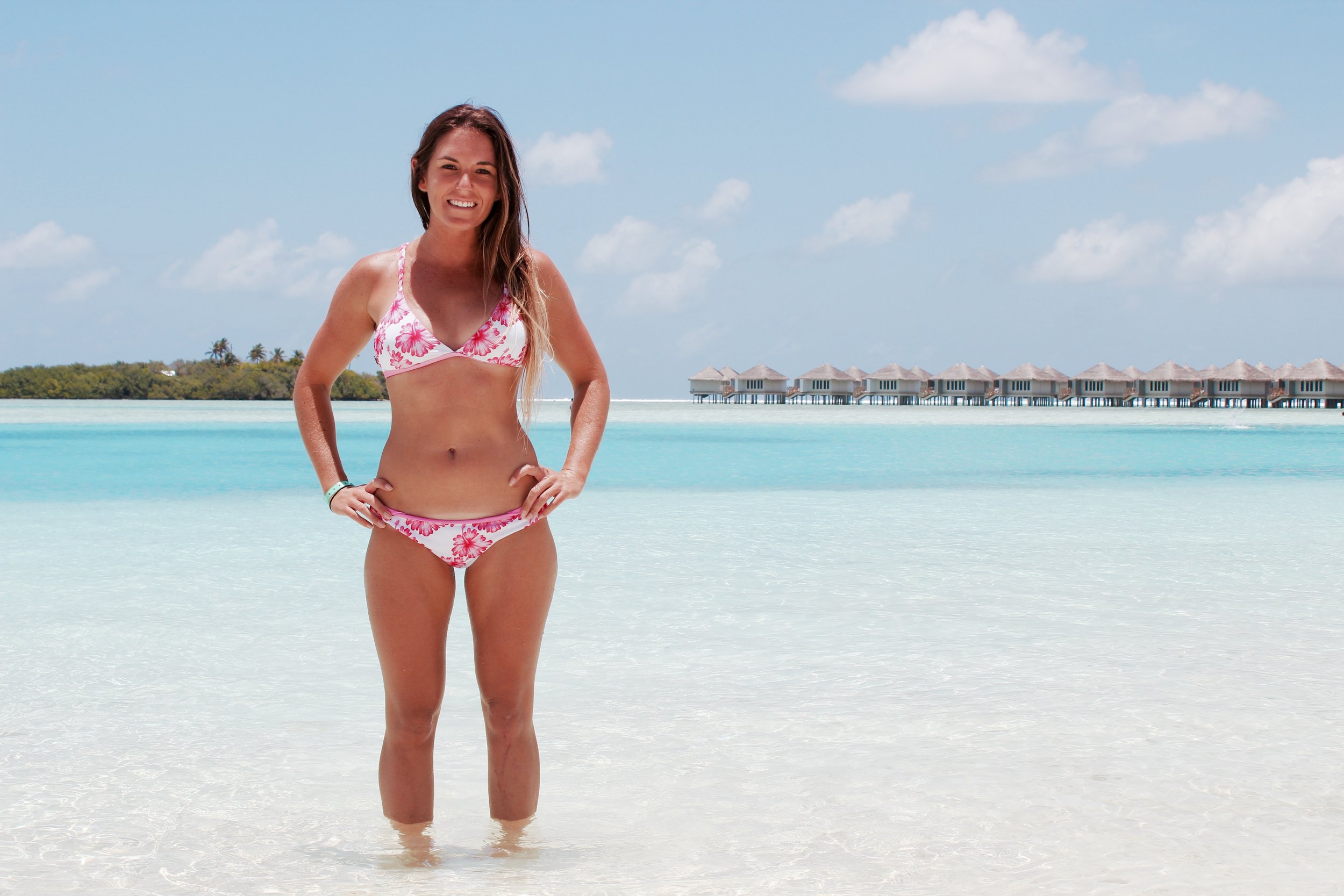 Here Kristie shares her top things to do on Thulusdhoo! Thanks Kristie x
1. SURFING
One of the main attractions at Thulusdhoo Island is without doubt the incredible surf break, 'Cokes.' Named after the country's Coca Cola factory, which is located on the island, this is the most consistent wave in all of the Maldives as it draws the biggest swells and has constant waves. 'Cokes' is considered a Disneyland for surfers – tropical 28 degree Celsius water, barreling waves and uncrowded lineups. If you're brave enough, cross the island's 'unique' wooden footbridge to access the surf or to watch the surfers take on the waves- it's a perfect photo moment!
'Chickens' is another popular wave off the neighbouring Chicken's Island, an amazing five-minute boat ride across the channel. The island got its name from the chicken farm that once used to be located at the island.
Both 'Cokes' and 'Chickens' are best recommended for intermediate to experienced surfers. However that said, Thulusdhoo Island also offers opportunities for learning to surf. The local Raalhu Edhuru surf school offers daily surf lessons with some of the Maldives top surfers! Their friendly local guides will ensure that you have a blast in the water whilst gaining fundamental surfing skills. Raalhu Edhuru has loads of boards to suit every individual's needs. The surfing season at Thulusdhoo runs from May to November.
2. DIVING
Thulusdhoo Island is blessed to have some of the very best dive sites in all of the Maldives. There's an abundance of reef life here as well as spectacular coloured coral and crystal clear water. Expect to see eagle rays, sea turtles, reef sharks, barracuda, tuna, fusilier, snapper, groupers, jacks, trevally and napoleon wrasse, just to name a few!
The Maldives is a perfect destination for advanced divers as it boasts visibility levels of up to 40 metres. However diving in the Maldives is not just for the experienced. Thulusdhoo's shallow lagoons and channels are ideal for first time divers. Why not gain your scuba-diving certifications here in paradise? Feena Thulusdhoo is a locally operated PADI dive centre that offers reliable, fun and memorable dive trips, no matter your diving experience!
3. ISLAND HOPPING
Who doesn't love island hopping?! One of the best things to do whilst staying at the incredible Thulusdhoo Island is to indeed island hop! Thulusdhoo is in the perfect location to travel to neighbouring islands – a luxury that is not possible at other local guesthouse islands. Rent a jetski or hire a speedboat driver for the day. Indulge at a luxury resort, explore the uninhabited Chickens Island, picnic on a private sand bank island all to yourself, snorkel at an off shore coral reef island or visit the nearby guesthouse island, Dhiffushi. If you're up for some culture and a taste of something a little different, why not embark on a day trip to the capital city island of Malé?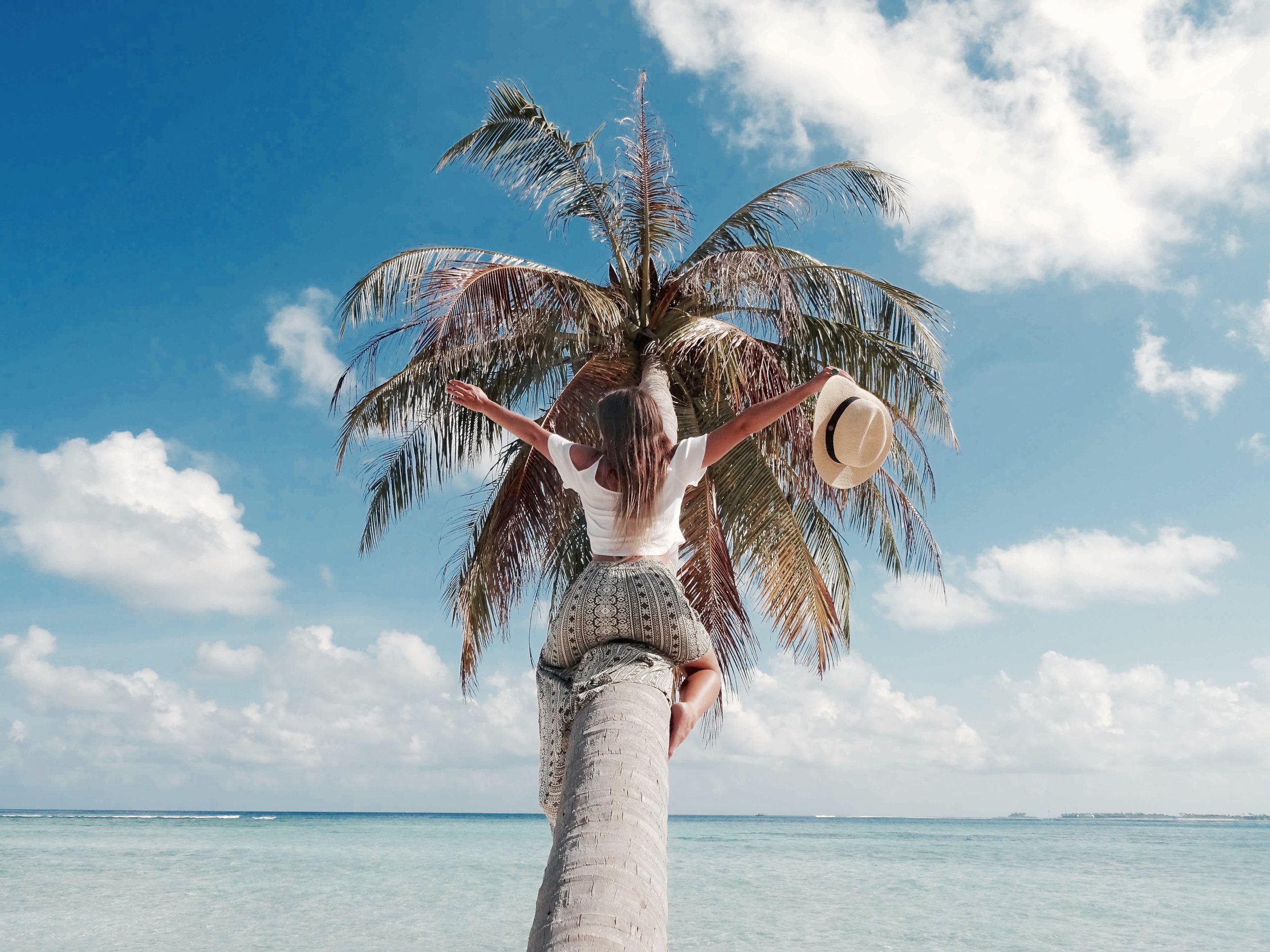 Follow Kristie at:
Blog: youtheworldwandering.com
Instagram: you.theworld.wandering